By James Gold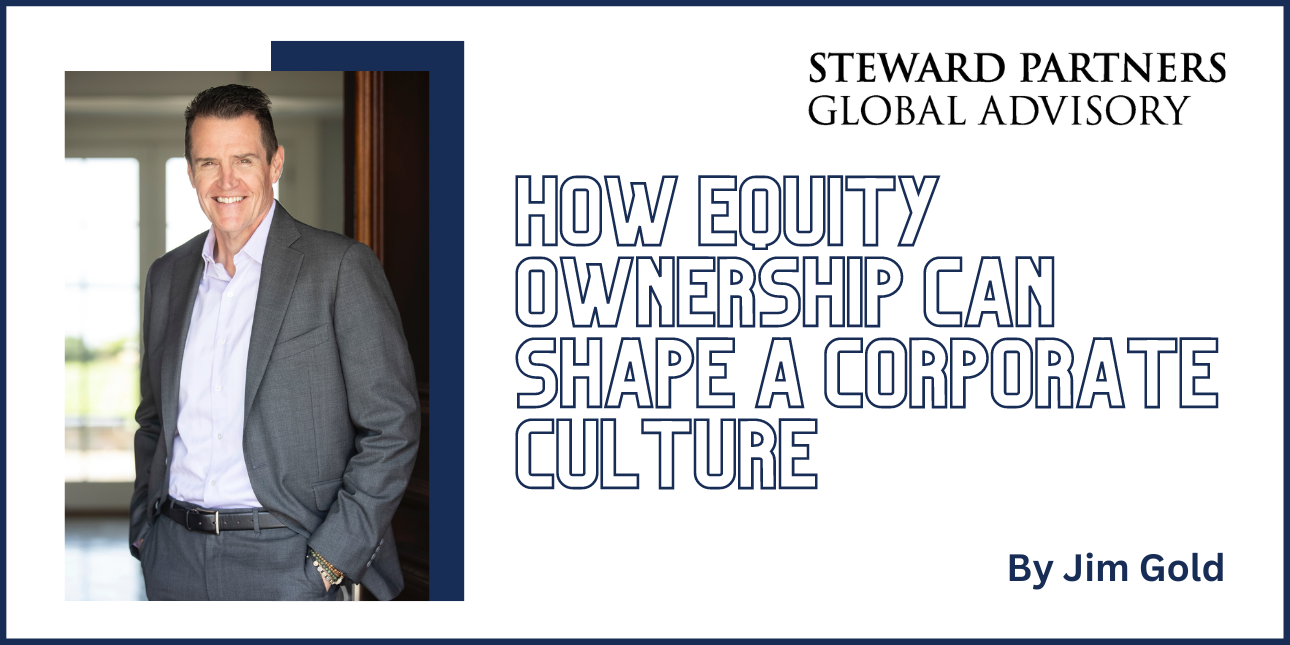 A true partnership is the foundation of a healthy corporate culture. Creating an equity-ownership model for all employees, is the foundation to culture.
When partners join as stakeholders, it gives them the opportunity to be a part of something bigger than themselves. As Warren Buffet famously said, "there's a big difference between being a partner with skin in the game and working as a salaried employee."
However, just giving partners equity in something doesn't simply translate into cultural success. The partners themselves must embrace the attitudes and values an employee-owned model brings to the table. There's a process each partner must go through to "opt in" to being a partner. A true partner wants to draw from the well of resources and also give back to others at the firm.
For one, by having an equity interest in your company, your perspective changes. Our partners begin to look at regular and everyday items differently. What areas can we improve to help the overall firm performance? You start to look at the world from the lens of you as an individual and as a partner. Questions you may not typically ask or even be concerned with if you were simply an employee at another firm. This begins to shape the culture in a more personal way. Their professional interests are now becoming aligned with the partnership.
Another important area partners with a stake in the company concern themselves with is, "As an equity holder, how much of a voice do I have in the direction and evolution of the company?" Partners become interested in participating in focus groups and partner panels to help direct the firm in specific and focused areas. Leadership can get first-hand information as to what partners need, want and desire to make the company successful and the equity grow in value. The model reinforces the point that success is a mutual effort requiring input and cooperation at all levels of the organization.
Finally, every new partner introduced to the model now matters. Each potential employee must have a firm understanding of the equity ownership culture and be willing to embrace the model in a partnership environment. We often hear our partners say, "We're not just partners, we're family." Because of this, we believe our interests from 'the clients to the partners to the company' are all in perfect alignment.
One critical component that doesn't exist without equity ownership is alignment. If you're not a shareholder in your firm, you're not aligned with the leadership team. Ultimately as an employee, you will never directly benefit from the success of your organization. With an equity culture, you will win and benefit together!
The most powerful benefit of an equity-ownership model is a close and positive family environment, where partners feel they have a seat at the table and a voice in the company. Partners not only share in the financial future of the company but also in the overall professional success of both clients and partners. This also allows us to grow and evolve ahead of the industry because we have so many people genuinely interested in making this place something special and better that the firm down the street.